President Trump touted the effectiveness of newly-constructed barriers as he toured the U.S.-Mexico border near San Diego on Wednesday, insisting, "This wall can't be climbed."
"It's a very powerful — very powerful – wall," the president, accompanied by border officials, said as he toured the Otay Mesa area.
Last month, the administration completed 14 miles of steel bollards up to 30 feet high. The $147 million project replaced a much shorter fence made of surplus airstrip landing mats from the Vietnam War.
The president said it's in one of the "most dangerous areas," and they've built a "double wall" – one barrier was 18 feet, and the other was 30 feet. Before leaving, Trump used a marker to sign the wall.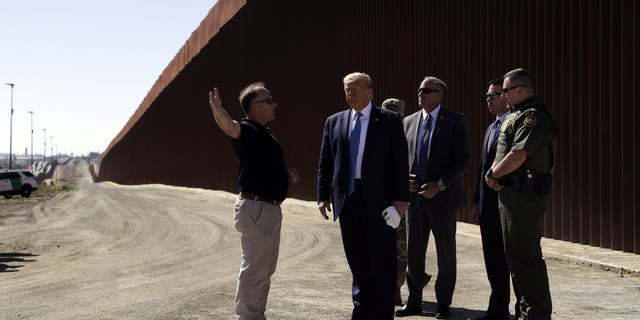 Fox News'  Melissa Leon and The Associated Press contributed to this report.